Hmm…maybe the IRS should start investigating HER.
You know the old adage, right?
"Those who live in glass houses shouldn't throw stones."
Of course, Democrats like Rep. Ilhan Omar (D-MN) don't seem to agree, as their hypocrisy knows no bounds.
For instance, Omar was one of many Democrat leaders to demand President Trump's tax returns.
It's the left's pitiful attempt to smear the President, and divert America's attention from far more important matters.
But it's even more hypocritical for Rep. Omar, because it seems SHE has her own shady tax past.
And let's just say this: it's far more definitive than Trump's situation.
Via Breitbart:
"The Associated Press (AP) has confirmed that Rep. Ilhan Omar (D-MN) filed a joint tax return with one man while being legally married to another…

…and adds that she has ignored requests to release her tax returns."
Remember, Omar and other Democrats said Trump is "required by law" to release his tax returns.
…but I guess these liberal leaders don't have to follow that same law.
In this case, Omar was recently found guilty of "several campaign finance violations," and that includes "paying legal expenses related to her personal tax returns."
On top of which, Omar's current husband filed joint tax returns for 2014 and 2015. But again, she refuses to release those returns.
Oh, and let's not forget that this increases the possibility that Omar was married to two men at the same time!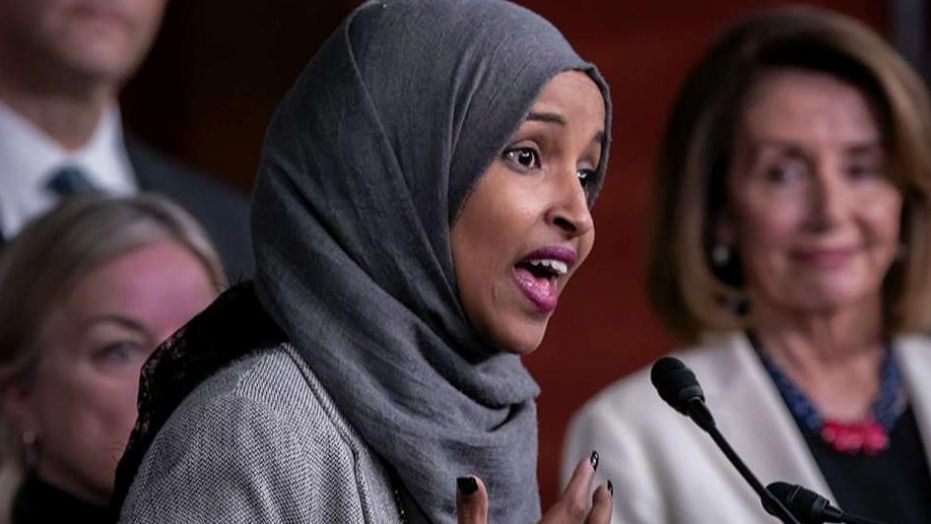 There are rumors that her first husband was actually her brother, too, though such claims have yet to be verified.
The bottom line is that when the AP asked for Omar's tax returns, they got no response.
She's refusing to follow the same law she says Trump should follow!
Lastly, those campaign violations shouldn't be dismissed — Minnesota Rep. Steve Drazkowski (R-Mazeppa) told Breitbart News:
"I had never seen that amount of campaign finance law violations."
What's all this tell you?
It tells us that like many top Democrats today, Omar is wildly hypocritical and has potentially broken several laws.
If you're going to accuse the President of something, maybe you shouldn't be guilty of it yourself.
SHARE this story if you think Omar should release her tax returns — or at least shut up about Trump's!
Source: Breitbart